FreshPet на Packaging Of the World
07.11.2018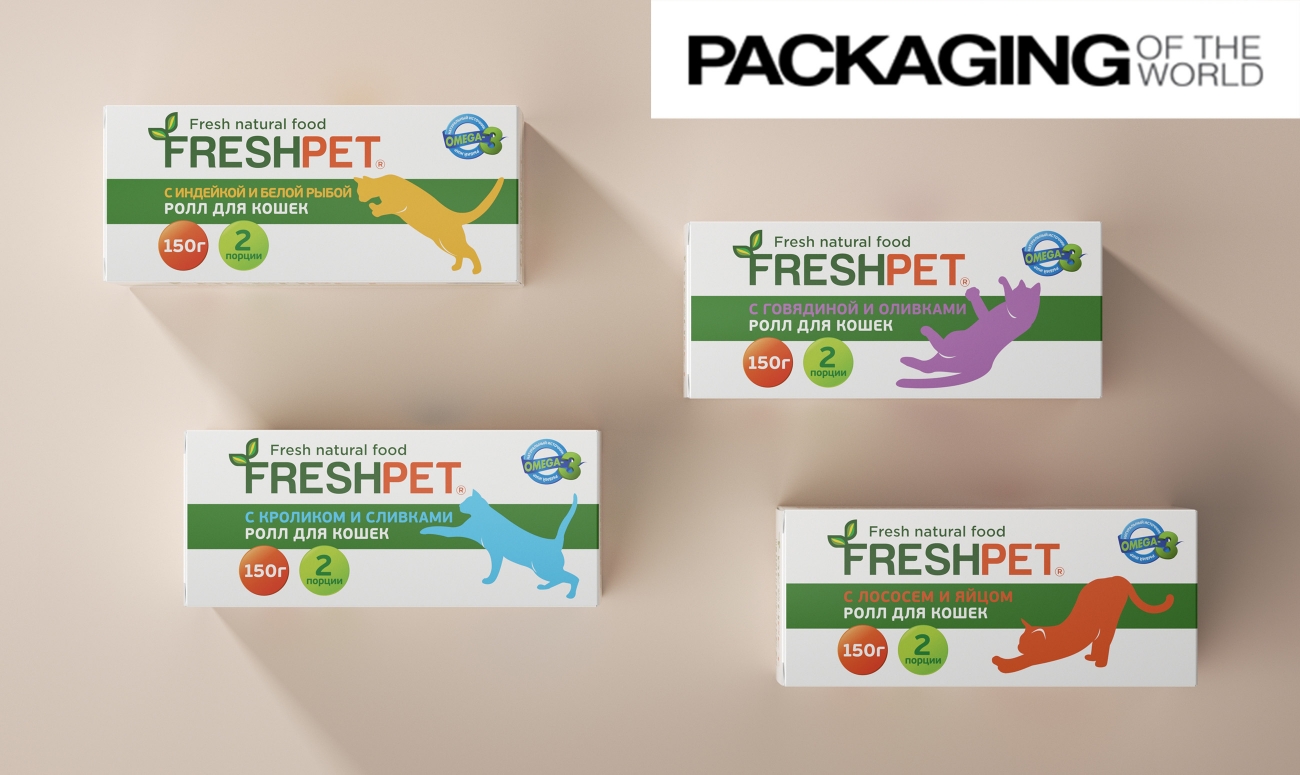 Studies in recent years show that Russians have become more responsible with their pets. According to some data, despite the general crisis and the increase in prices for products, pet food sales are growing every year by 10-12%. A pet in Russia becomes a member of a family that they don't want and are not willing to save. At the same time, the segment of the pet food market is growing mainly due to the appearance of new high-quality products. For several years, MINI PETS has been developing a unique pet food format Fresh Human Grade - fresh pasteurized food made from raw materials that can be eaten even for people. The company's products under the brand MINIME is positioned in the super premium segment and is sold in the best pet stores in Moscow and St. Petersburg. Especially for these feeds, the company installed more than 300 refrigerators in these stores so that the products always remain fresh.
Since 2016, the company has been successfully producing FRESHPET feeds for dogs, and now plans to launch similar premium feeds for cats. Cats are very picky about the food they are offered: they love the variety on their menu and demand to be pampered. Therefore, it was decided to release four original flavors at once: beef, rabbit, turkey with white fish and turkey with red fish.
Development of a visual brand identity and packaging design for the new product was entrusted to the Clёver Branding branding agency. From the old style there was only a logo, everything else had to be developed from the very beginning.
Agency designers have proposed a concise functional solution using pure colors that emphasize the freshness and naturalness of the products. Bright iconographic images of cats in natural postures reflect the emotions that animals experience when they eat fresh food FRESHPET: joy, pleasure, influx of forces. Minimalism in the design made it possible to clearly highlight important information for animal owners on food - stamps indicating the weight of the portions, the number of portions in the package and the content of Omega 3 fatty acids - so important to the health of cats. Easy and clear packaging allows you to quickly find FRESHPET cat food among other products sold under the MINIME brand.
https://www.packagingoftheworld.com/2018/11/freshpet-fresh-products-for-cats.html
Может быть интересным